Environmental Commitment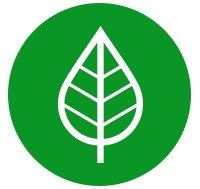 At Hillary's we are dedicated to offering our customers the best service at the highest quality without compromising the environment. To show our environmental commitment we offer the following services:
Environmental Bags: Do your part for the environment and ask your local Hillary's dry cleaner for an environmental bag. The Hillary's Environmental Bag is designed for convenience and to help protect our environment. This bag will be reused for every order you drop-off or pick-up from Hillary's and is personalized.
Hanger Recycling: Bring in your used hangers to your preferred Hillary's location and we will recycle them for you. To make the process even easier, Hillary's has designed a hanger box that you can use to organize and store your used hangers until you are ready to return them to one of our stores.
Plastic Cover Bag Recycling: At Hillary's we encourage our customers to recycle the plastic cover bags. At each of our stores you will find a blue box receptacle where you can return all poly bag covers.
Lets do our part for the environment.